The idea for Female Footballers was first thought up in 2014, by the Founder and Executive Director, Kassie Gray. The original focus was to take a lifetime of love, knowledge and education about the game of soccer and give back to the next generation of female soccer players by hosting clinics. With the changing landscape of youth sports, Kassie recognized that the mental side of the game was not receiving the attention it deserves, especially with young female athletes. She sought ways to enhance their mindset and encourage their continued participation in athletics. By focusing on mindset training, Kassie believes that it will not only boost athletes' confidence on the field or court, but that it will instill valuable and transferable life skills as well. While soccer laid the foundation, and also linked her to the like-minded individuals on The Female Footballers team, the hope is that our Mindset Modules will inspire girls in a variety of sports and activities to learn more about the mental aspects of training.
We believe that you can't be, what you can't see. We hope to inspire a generation of strong and confident women.


▼

Mentor bios at the bottom of the page

▼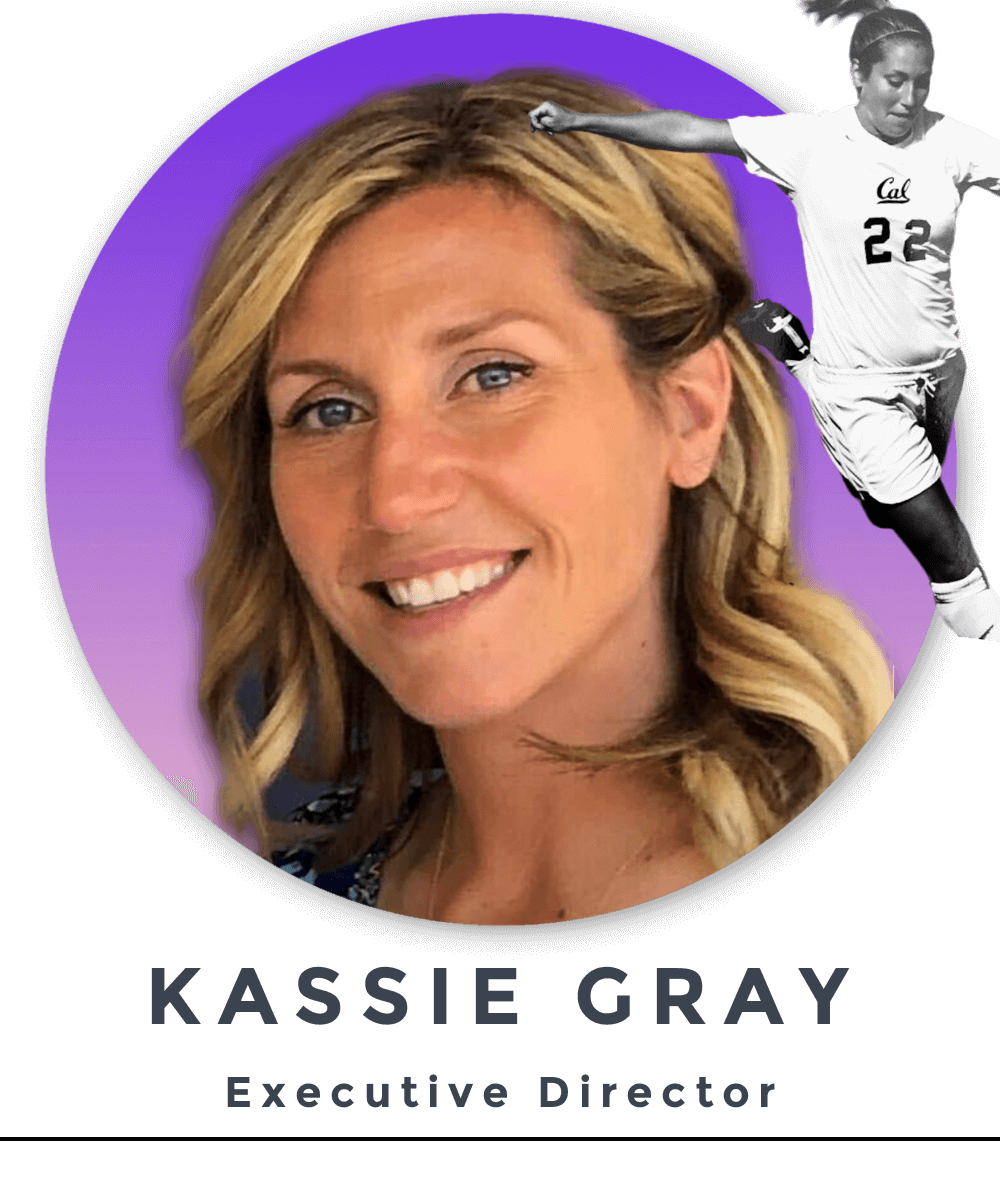 Kassie Doubrava Gray grew up in San Jose, CA, playing soccer from the young age of 5. She played club soccer for Los Gatos United and high school soccer at Leigh High School. She joined the Olympic Development program at age 12 where she climbed the ladder from District Team, State Team, Regional Team and eventually made the U18 National Team. Kassie's passion was always the camaraderie with her teammates. Kassie also played Field Hockey and Softball in high school, where she was able to add to her tactical game. Kassie got a scholarship to UC Berkeley and played four years for their Division 1 program.


While at Cal, Kassie learned the value of having a strong mental game and was surrounded by amazing, independent women who inspired her to giveback to the game and the community. She coached at Cal ID camps and ran clinics for inner city youth in Oakland.  Kassie graduated in 2004 with a BA in Interdisciplinary Field Studies with a focus in psychology and childhood development. She then went onto San Jose State to get her multi subject teaching credential.


Kassie has taught elementary school for the past 12 years at Payne Elementary School. During the time her husband was playing professional soccer, she saw an opportunity to get back into the game of soccer. This came from the recognition of how different the youth soccer structure is and has changed in the last 15 years. Kassie found Female Footballers in 2014. Kassie has worked with female players from many local clubs including, Los Gatos United, Liverpool, West Valley Vision, California Thorns, Almaden, the San Jose Earthquakes and South Bay FC where she is a contracted mindset mentor. She specializes in empowering young female athletes to have more confidence, communication skills and a growth mindset. Kassie most recently took a part time job with Girls Leadership to further her education and compliment her teaching and coaching with their curriculum.


Kassie is married and has three adorable children. Kassie hopes to help empower female soccer players by finding their voice, autonomy in their role and harness a strong mental edge.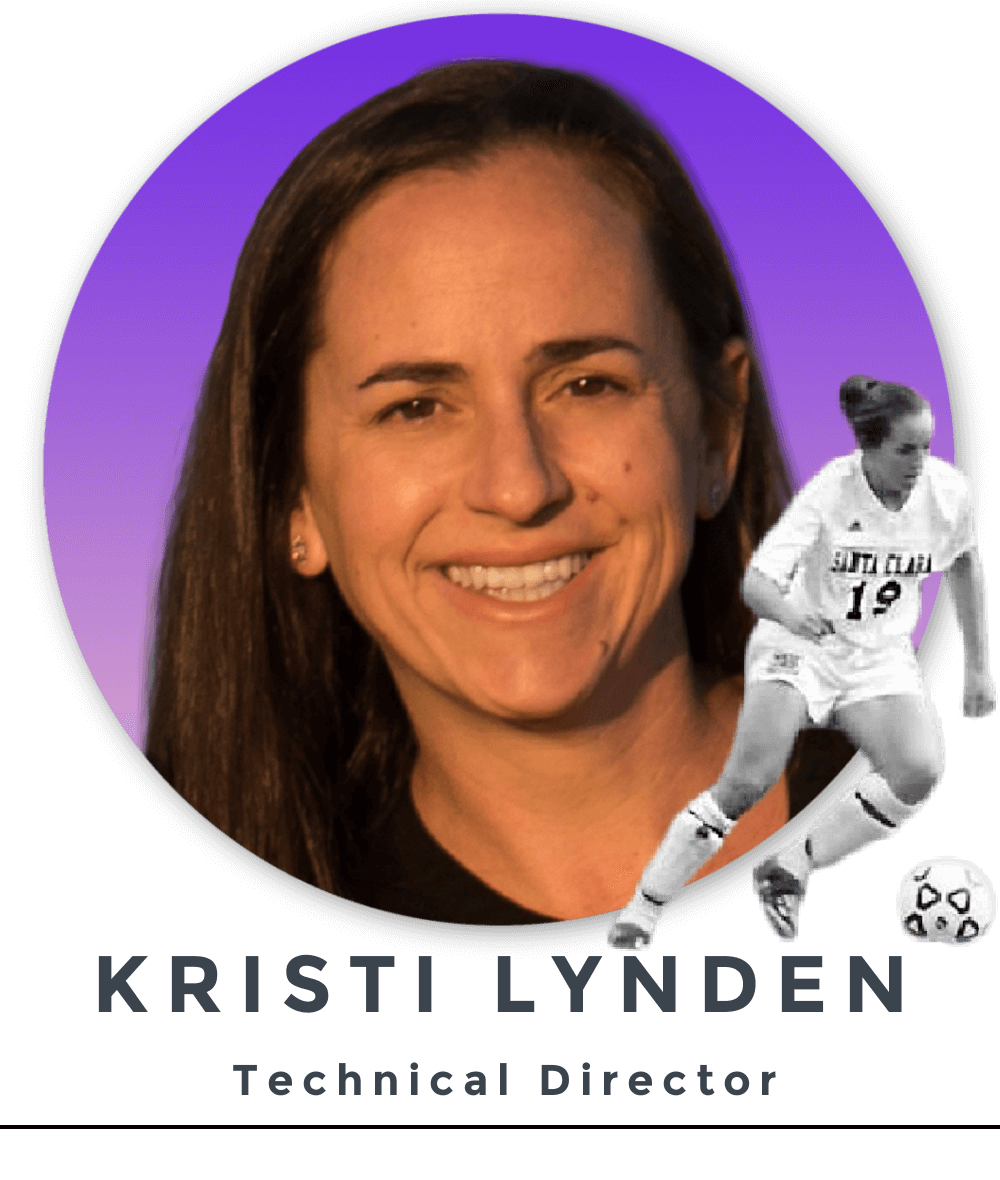 Kristi is a Bay Area native who grew up in Los Altos. She was a tomboy from the start and always tried to keep up with her older brothers. While soccer eventually became her love, Kristi played every sport she could while growing up, and even played volleyball and ran track in high school. Kristi played club soccer for MVLA and Sunnyvale. She played High School soccer at St. Francis and then went on to play at Santa Clara University. She was a member of the 2001 National Championship team and was a team captain in 2002.


After college, she worked as an office manager and she was briefly an assistant coach in the De Anza Force soccer club. She later returned to nursing school and spent seven years as a surgical nurse, with an emphasis in Orthopedics. Kristi was noticing more and more kids coming in for major surgeries that were commonly associated with early specialization and overtraining in single sports. Having dealt with both injuries and burnout at various points during her career, she has a vested interest in improving the overall physical and mental well-being of young athletes. She has stepped away from nursing temporarily to spend more time with her family. During this time, she began playing soccer again to boost her physical and mental health. It was here that she began playing with some of the founding members of Female Footballers.


Looking back, Kristi realized that she had very few female coaches and role models. Having three daughters at home has made her more aware of how important it is to have women to look up to. She also realized that her mental health, fortitude and drive to succeed improve greatly when she is surrounded by a community of strong, intelligent and talented women. She looks forward to applying the broad and transferable skills that she developed in business, sports and healthcare to help lead the Female Footballers team. She is grateful for the opportunity to take her passion for flexing mental muscles to help inspire young athletes and help them get a head start on becoming well-rounded, successful women.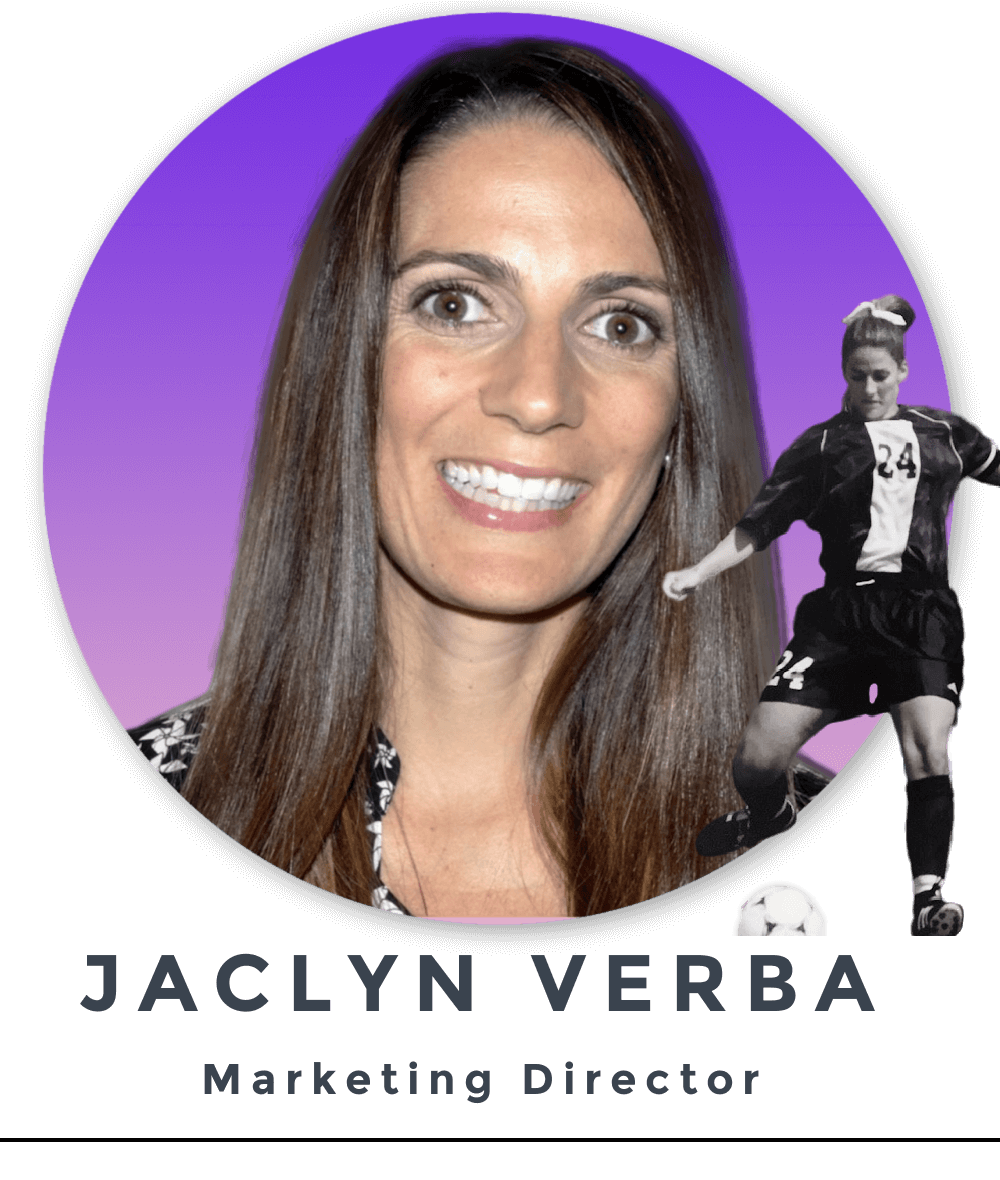 Jaclyn grew up in the Bay Area playing soccer, basketball, and softball as a youth and played her club soccer for Sunnyvale United and then Los Gatos United. While attending St. Francis High School, she played basketball, track and field, and soccer. Jaclyn was recruited by TCU, in Fort Worth, TX, and found her perfect fit as a Horned Frog. There, she was a four-year starter and captain of the team and was able to help build the young program from the ground up. Being a part of something from the beginning and helping lay the foundation of something great has always been a motivating factor in all aspects of Jaclyn's life.


Professionally, Jaclyn brings over 15 years of sales and marketing experience. Previously, she was Director of Brand Marketing and Specialty Sales for a sports nutrition company where she had the opportunity to work with world class, professional athletes from multiple sports. Jaclyn is passionate about working with, and for young brands to build success and growth.


When the opportunity to work for FF arose, she jumped on it. Soccer has always been Jaclyn's passion and where she made some of her best friends and memories. Having found her voice and confidence through sports, working with FF was the perfect opportunity to help educate a new generation of female athletes about the importance of being mentally strong, in sport and life.


Jaclyn is a wife and mom to two boys. When she is not chasing her toddlers around, you can find her on the pitch or cheering for her TCU Horned Frogs.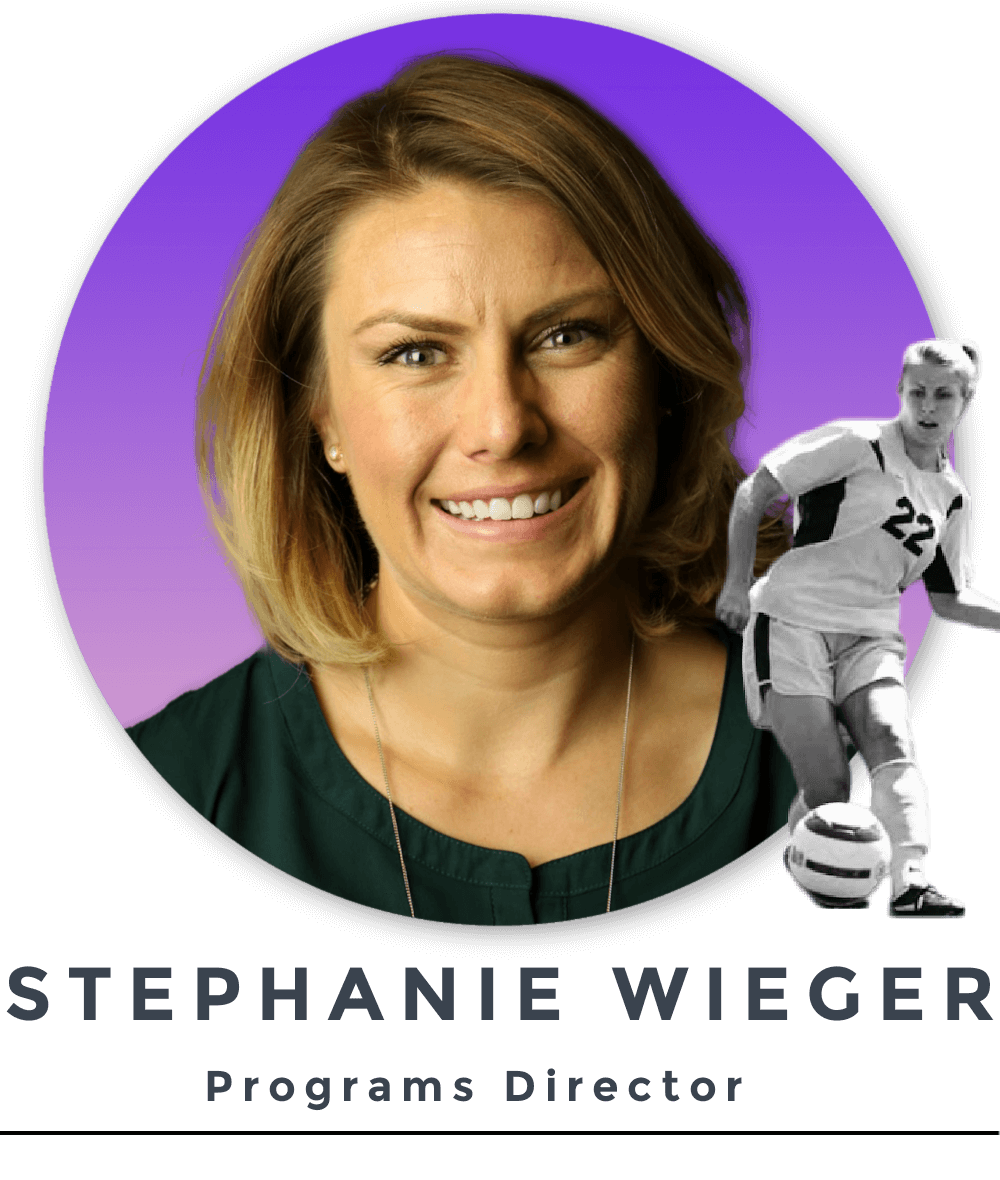 Stephanie Wieger is an East Bay Area native who owes so much of her life success and journey to sport! She grew up in Concord, attending Carondelet High School. Next she was humbled to become a scholar-athlete and play soccer at the University of California-Berkeley from 2004-2008. As a Golden Bear, Stephanie competed alongside some amazing teammates and women like Kassie Gray, Tracy Hamm and Alex Morgan. 
After graduating from Cal she continued her passion for the game through coaching. Her first stop was at Boise State University from 2008-2011. She helped the Bronco's to their first conference championship as well as their first appearance in the NCAA tournament in 2009.  Stephanie returned to the Bay Area  in 2011 to coach at San Francisco State University. She helped the Gator's battle their way through arguably the toughest Division II conference in the country. 
Stephanie then transitioned into coaching club soccer to focus on youth player development. Stephanie was a Technical Director as well as the College Advisor at the Pleasanton RAGE Girls Soccer Club from 2012-2014. Stephanie led her ECNL teams and age groups to successful seasons by focusing on leadership, communication and resiliency. Her players have transferred these life skills off the field, helping them grow into incredible young women. As the club's college advisor, she spent countless hours meeting with players to help them navigate the recruiting process as well as delivered college informational panels. These efforts directly lead to successful connections and commitments of players to strong women's community, NAIA, NSCAA Division I, II, and III college soccer programs. Stephanie has also played for several semi-pro teams, the most recent being in the WPSL for OSA FC out of Seattle, WA.
In 2014 Stephanie then made a big professional jump from coaching to the tech world. Currently she has landed at Facebook working with the Infrastructure Engineering team. No matter what role Stephanie is in, she always draws on her resilient mentality and powerful community of women. That is how she reconnected with Kassie in 2014 and supported her AMAZING FF idea after catching up over lunch. Together, Kassie and Steph have added an allstar group of accomplished women to the FF team who all have one goal -  to develop the next generation of female leaders on and off the field!
Stephanie continues to play as much as possible and looks forward to mentoring young women. Stephanie holds an Advanced National Diploma. You can find her on the weekends hiking the South Bay trails with her husband, Daniel and their little pup Gracie!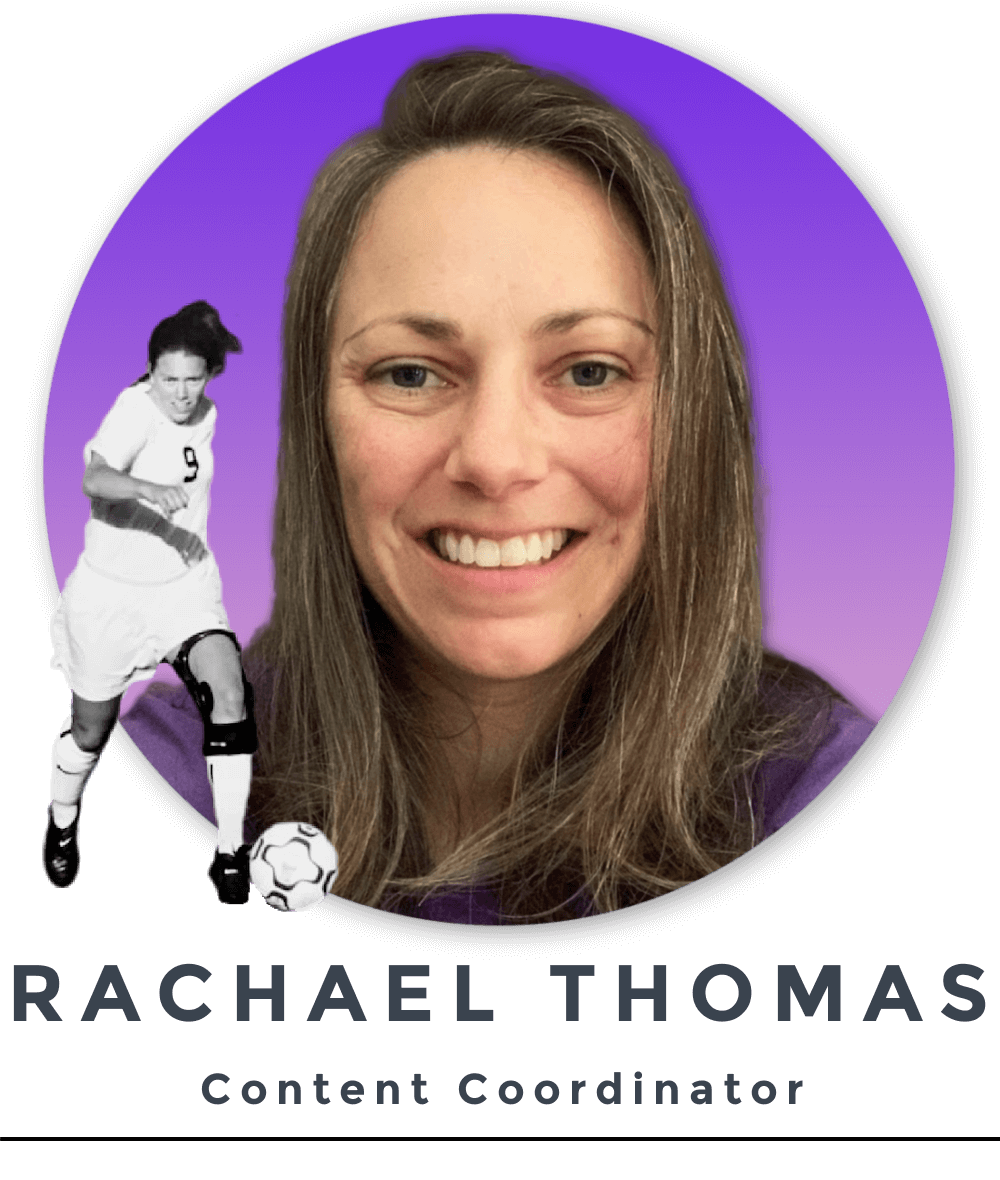 Rachael grew up outside of Sacramento playing many sports. The youngest with two older brothers, she never backed down from a challenge. Once in high school, Rachael focused on soccer, basketball and leadership. She finished her youth soccer career with a top level team the Davis Sidekicks, then went on to play at UC Berkeley. A "recruited walk-on," Rachael knew it would be tough competition to even see time on the playing field. And while injuries hampered her college playing career, Rachael worked through the injuries and learned how much power there is to the mental side of the game and how important the mind set is for measuring and creating success . She continued her education at Cal, earning her M.A. in Education "Athletics and Academic Achievement." Rachael went on to earn her teaching credential and taught in a K-2 multi-age program in Redwood City.


After becoming a mom to twins, Rachael took time to be home with her young children. She has three daughters, 13-year-old twins and a 10-year-old. She coaches all of them in their many sports endeavors. While most of Rachael's coaching in the past 10 years has been coaching at the recreation level, she has noticed the immense need for female influences in the youth sports world at all levels. 
Rachael has a passion for keeping girls involved in sports as long as possible as so many of her great memories and life lessons came through sports. She is thrilled to be a part of Female Footballers and their fantastic mission!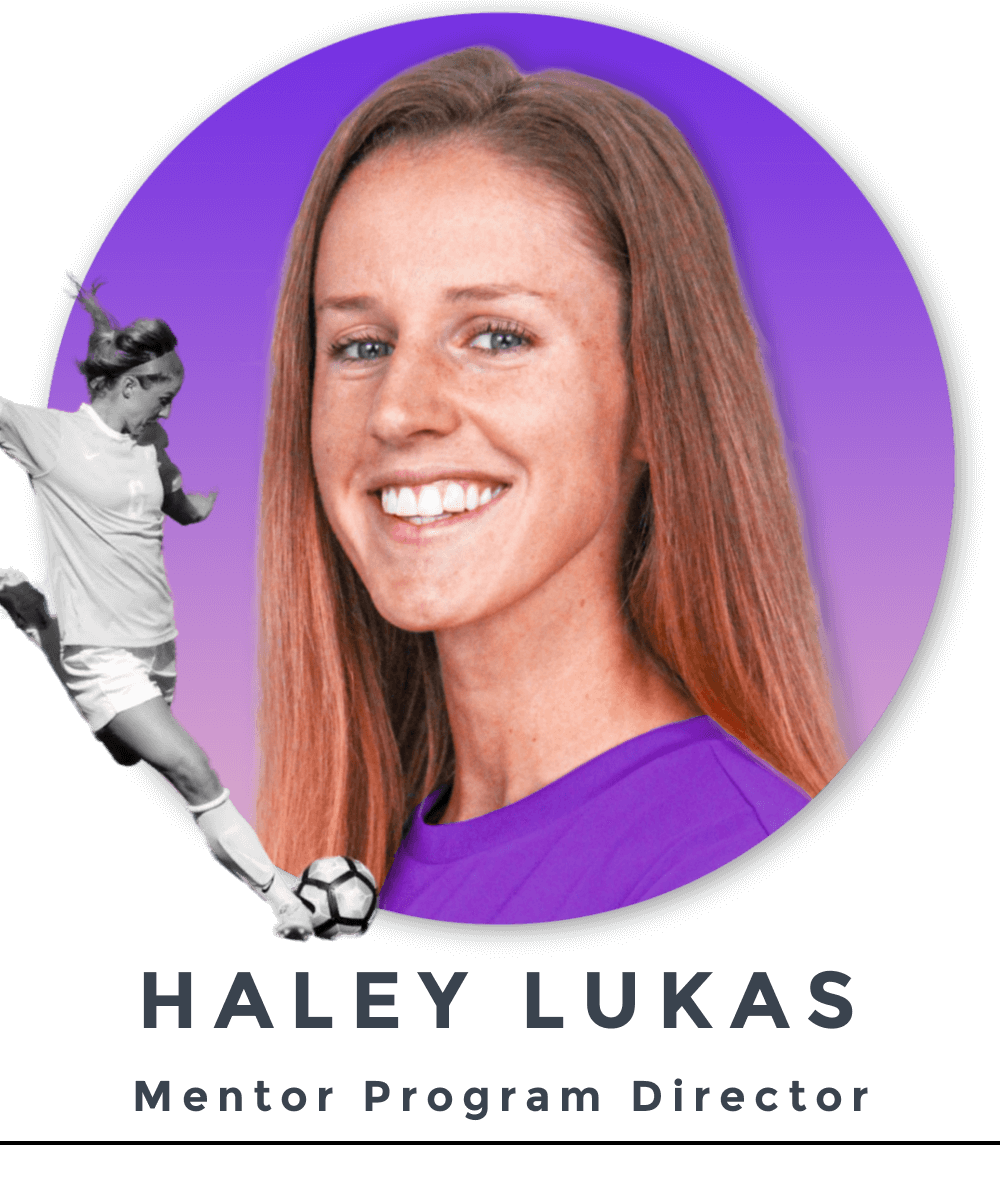 Haley Lukas is a Bay Area native who grew up in Pleasanton, California. She spent most of her youth career with Mustang Soccer Club and attended Foothill High School where she competed in both soccer and track.


Haley played soccer at UC Berkeley where she was a four-year starter and captain. She graduated with a B.S. in Business Administration from the Walter A. Haas School of Business and a minor in Disability Studies. She served as the President of the Student-Athlete Advisory Committee (SAAC), tutored student-athletes, and organized numerous philanthropic efforts for Bay Area organizations. 
Post-collegiately, Haley began her professional soccer career internationally playing for top division clubs in Poland and Serbia, where she won a Polish Cup Championship and played in UEFA Women's Champions League against Atletico de Madrid.


Haley currently plays in the French women's first division for En Avant Guingamp (EAG) as a left back. When she isn't playing soccer, she enjoys writing, tutoring English, traveling, and volunteering. Strong mentors and mindset training have been crucial in helping shape Haley as a professional, leader, and female athlete. She hopes to instill these values of leadership and growth into younger players.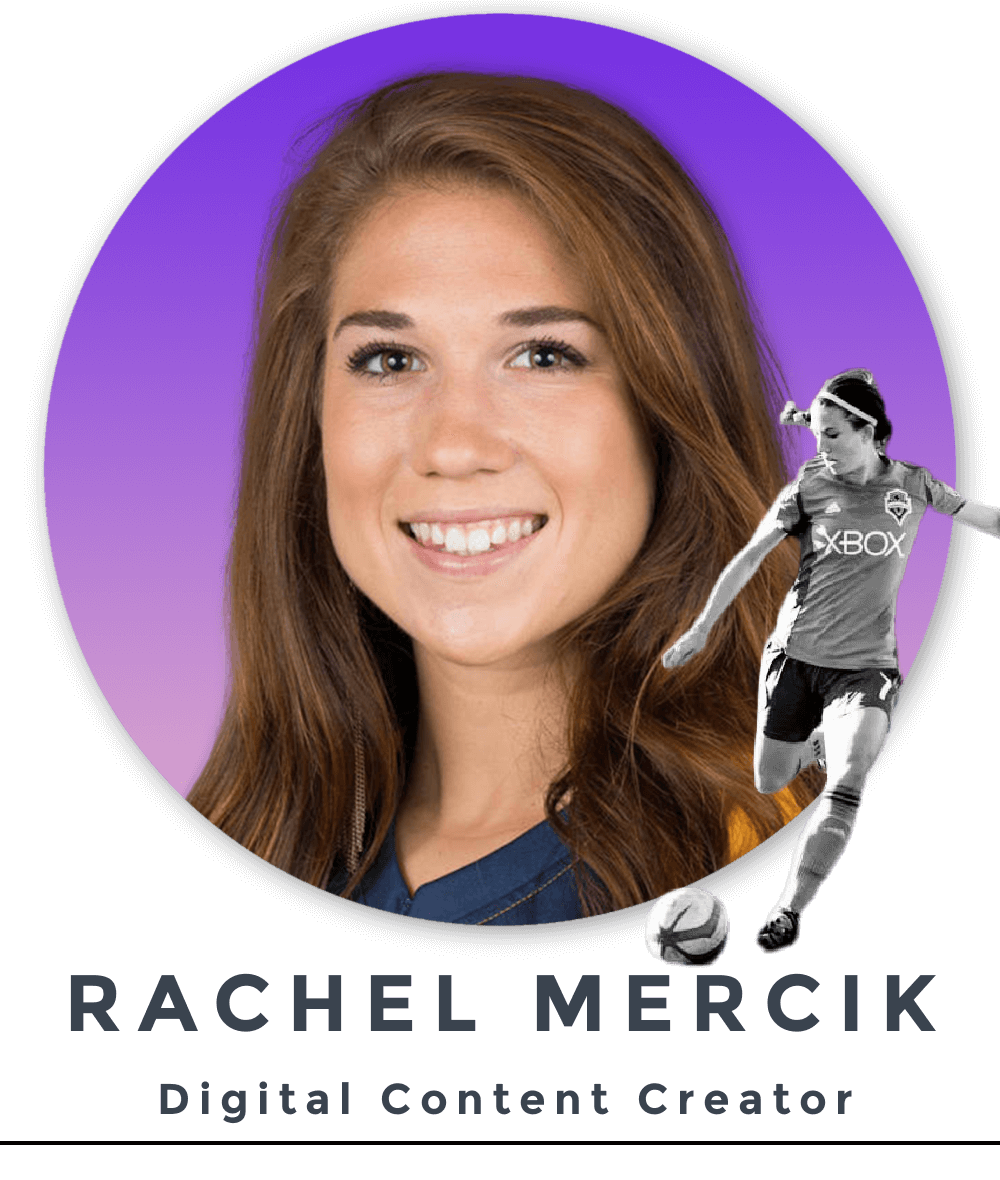 Rachel grew up in the Silicon Valley, playing soccer
under coaches Albertin and Erin Montoya at MVLA.

In 2002, her family moved to El Dorado Hills, where She played for BOCA (now Union Sacramento FC) under Melissa and Brandon Cavitt. Both of her childhood clubs were essential in her eventual commitment to UC Berkeley.


Rachel earned a full-ride scholarship to Cal, coached by Neil McGuire. In 4 seasons, she played over 75 games and captained the team her senior year. She scored the game-winner against Stanford,
getting the Bears their first win ov

er the Cardinal in 7 years.


After college, Rachel was offered her first professional contract with FFC Turbine Potsdam in the German Frauen-Bundesliga. After her rookie season, she went on to play another 4 years of professional ball with Vittsö GIK in the Swedish Damallsvenskan, and Apollon Ladies in the Cypriot First Division. With Apollon Ladies, Rachel led the team to a league championship and qualification of the UEFA Women's Champions League.


Off the field, Rachel always had a passion for media and technology. Over the years, Rachel has produced and edited multiple marketing videos, social media shorts, company logos, sports graphics, and more, in Europe and the US.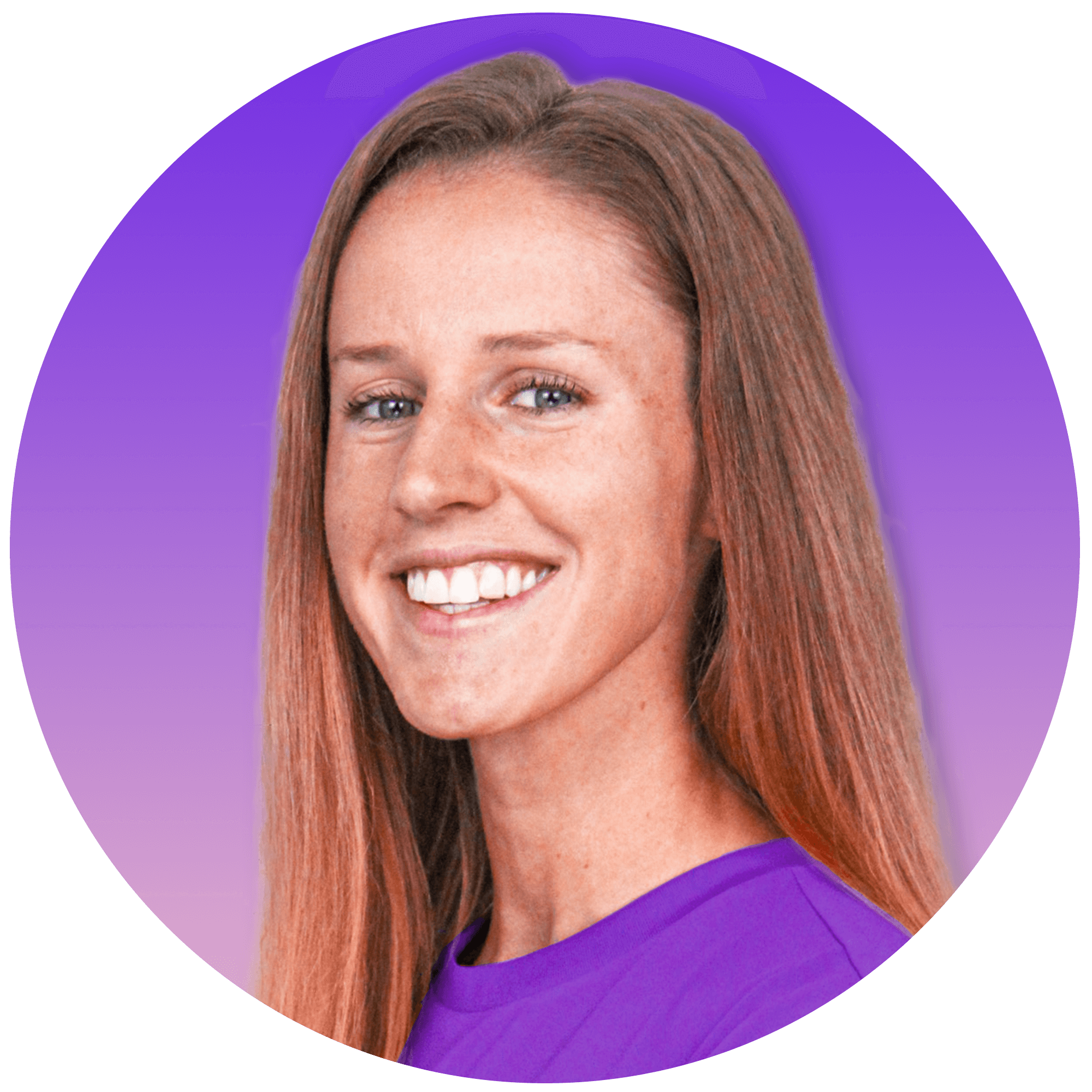 Haley Lukas
College: UC Berkeley
Professional Career:
En Avant Guingamp (France)
ZFK Spartak Subotica (Serbia)
KKPK Medyk Konin (Poland)
Spotlights:
-2019 UEFA Women's Champions League
-2019 Polish Cup Champions (Poland)
-2018/19 Top 5 Foreign Player (Poland)
-2017 NSCAA All-Region
-2017 Walter A. Haas Community Service Award
-Pac-12 All-Academic Team (2015-17)
-Pac-12 Student-Athlete Leadership Team
-UC Berkeley SAAC President
-Cal Soccer Community Service Award (2014-17)
Highlight Reel:
https://www.youtube.com/watch?v=6AD9lmkrp58
Fun Facts:
-English Tutor and Freelance Writer
-Soccer has given me the opportunity to visit 18 countries
-Favorite day of the year is Halloween (lol)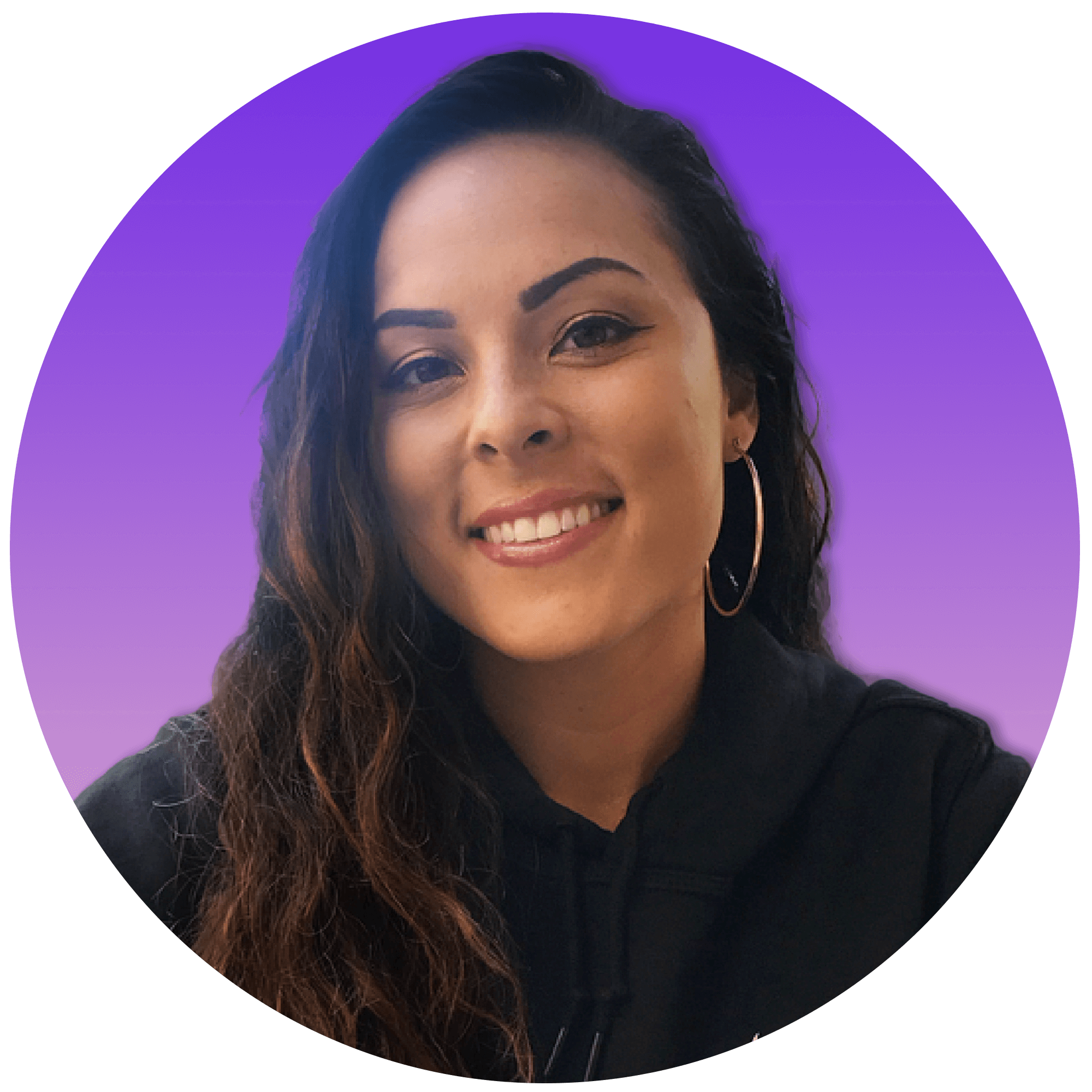 Jaime Turrentine
College: Saint Mary's College
Professional Career:
Galway United F.C. (Scotland)
Spotlights:
-All-West Coast Conference All-Academic Honorable Mention
-Bronze honors on the West Coast Conference Commissioner's Honor Roll.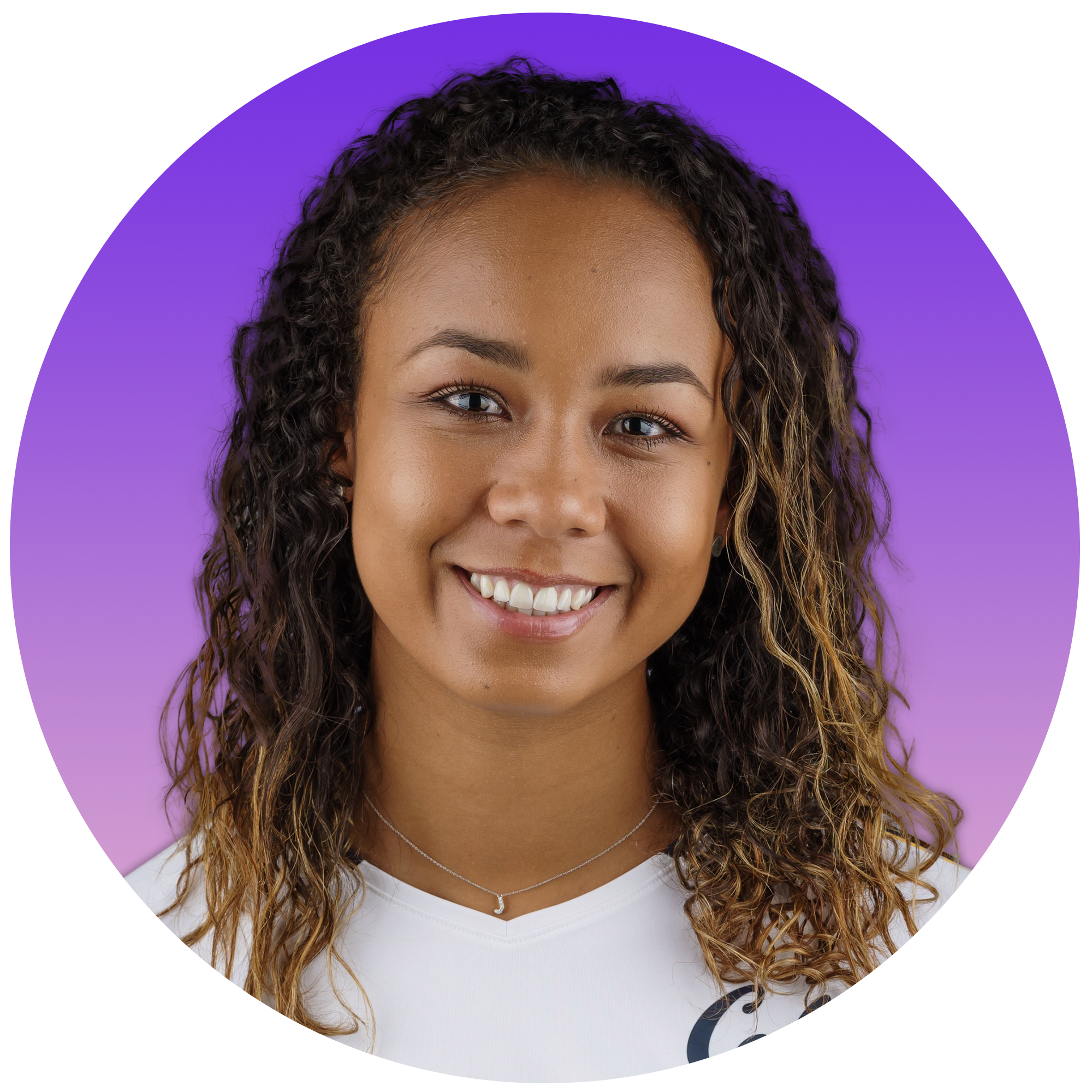 Jordyn Elliott
College: UC Berkeley
Major: Business Administration, minored in African American Studies
Soccer Career:
-Recruited Forward turned Outside Back
-Came in as a redshirt freshman after tearing my ACL for the 2nd time
-Went on to play for 3 years
-Senior Captain
-Played with the SF Nighthawks in the 2019 WPSL, and hopes to kick the ball around with the team again post-Covid
Spotlights:
-Leadership of a Champion Award '20
-Decorum of a Champion Award '19 & '20
-Golden Bear Award '20
-Most Improved Award '20
-Community Service of a Champion Award '19
-Served on the board of Cal Athletics Gender Equity and Diversity Committee
-A steering committee member for RISE (Reach, Inclusion, Service, and Equity), an admissions outreach program created to boost the Haas undergraduate applicant pool of historically underrepresented minorities
Fun Facts:
-I am one-quarter Japanese!
-I enjoy a good hike, a good book, and spending time with my friends and family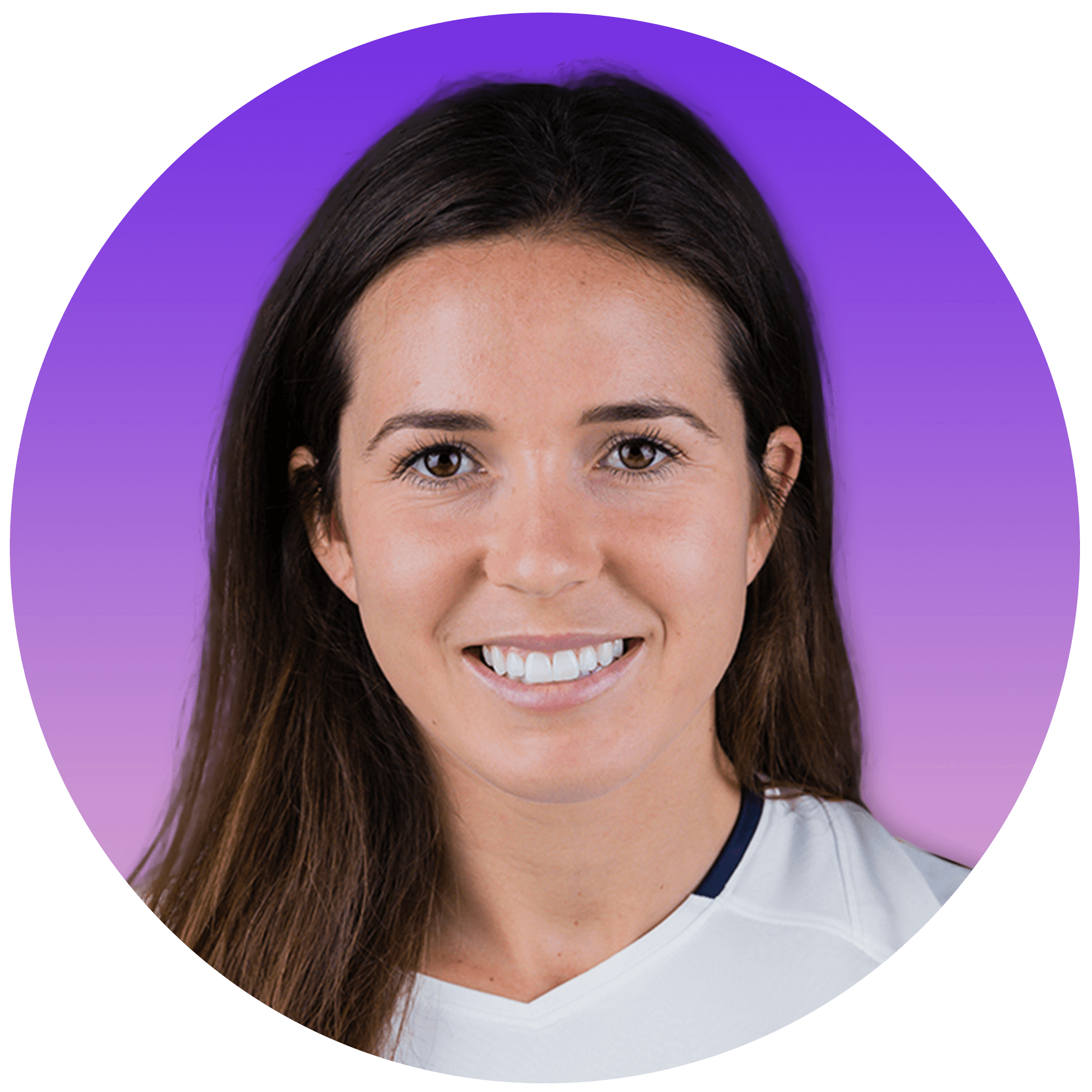 Kelly Fitzgerald
College: UC Berkeley
Professional Career:
HB Køge (Denmark)
Stabæk (Norway)
International:
-US Women's Beach Soccer National Team
-2019 ANOC World Beach Games (Qatar)
Spotlights:
-2017 Third Team All Pac-12
-2x Pac-12 All-Academic Honorable Mention (2016, 2017)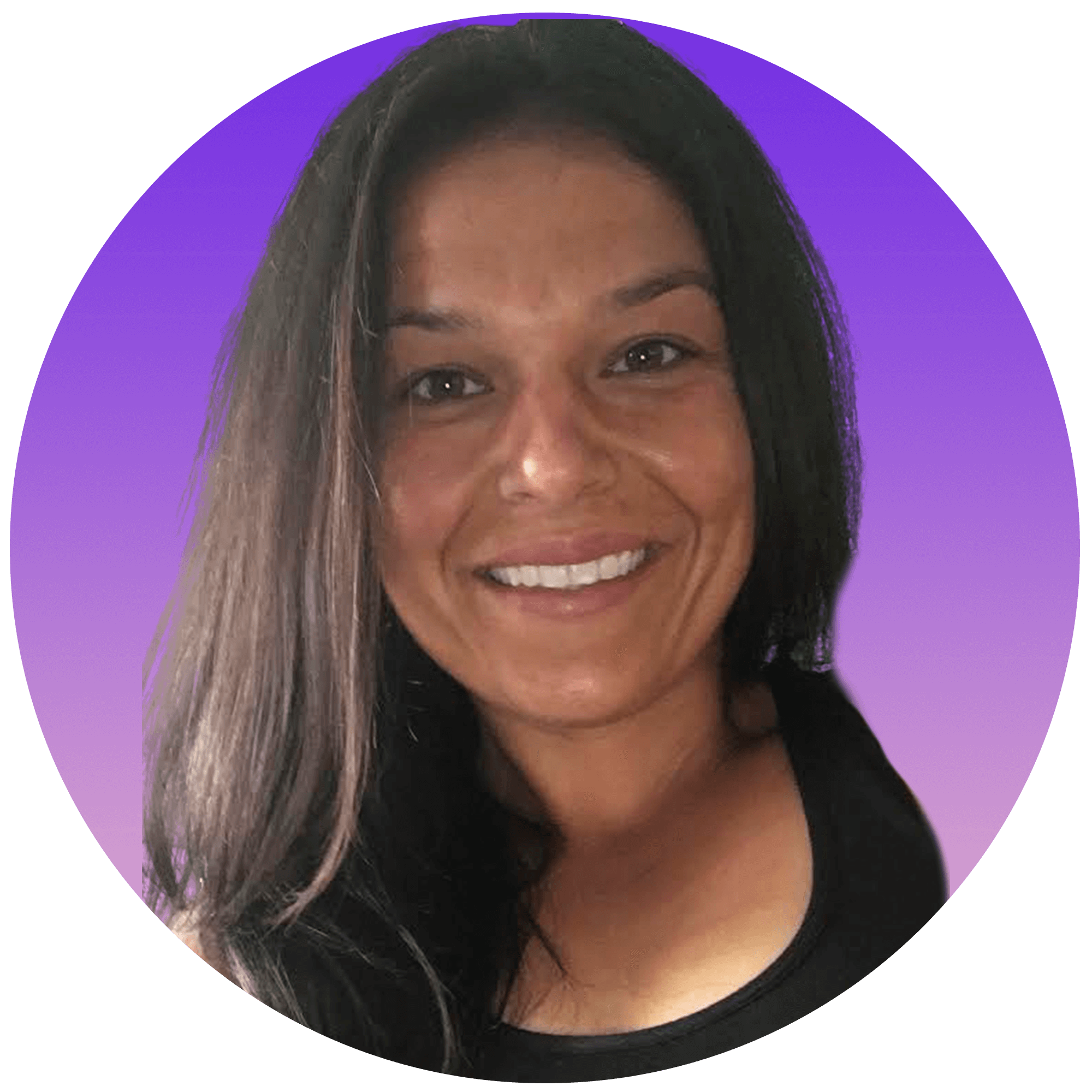 Kierra Scalercio
College: San Francisco State University
Professional Career:
San Francisco Night Hawks
Norcal Women's Beach Soccer Club
International:
- I chase the game and love sharing how big the world is through travel and play. I have taken youth players to Spain, Portugal, Sweden, Denmark, Colombia, Chile, and France to compete.
Fun Facts:
-Soccer is a full-time gig from playing, to coaching, to help running a non profit soccer organization called Soccerfours.
-Outside of soccer my favorite past times are reading and yoga
-We have a little Havanese pup named Baggio!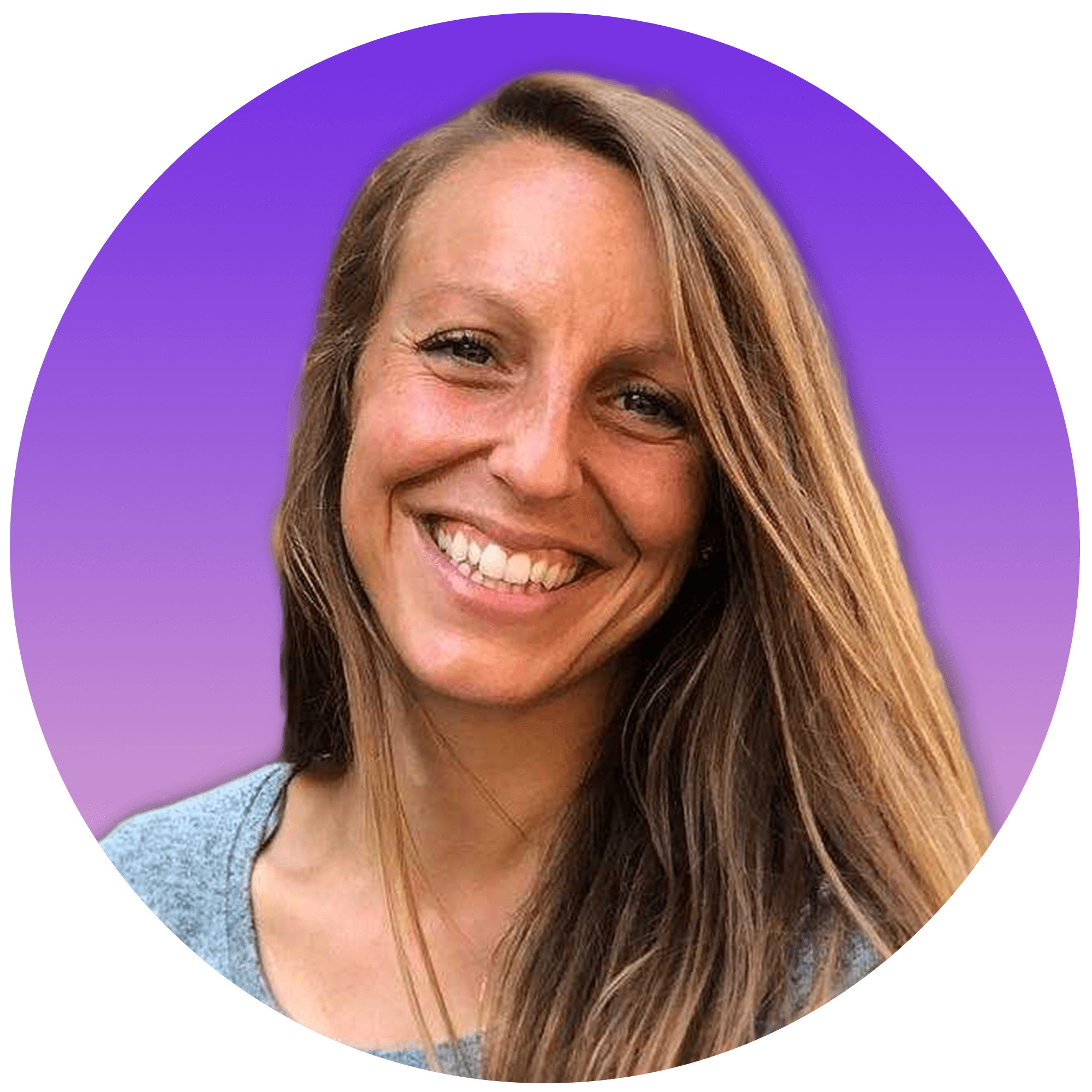 Louise Arseneault
College: University of Mobile, Alabama
Professional Career:
Bay Area Breeze (California)
Kokkola Futis 10 (Finland)
NorCal Women's Beach Soccer Club
-3 Seasons in the W-League
-6 Seasons in the WPSL
International:
-Represented the USA in the American International Sports Tour - AIST (Costa Rica)
-Beach Soccer World Winners Cup - (Turkey)
-U.S. Women's National Futsal Team
-Represented Province of New Brunswick in Canada Games
Spotlights:
-Recognized by Beach Soccer Worldwide as Canada's first Female Beach Soccer player
-Named 2nd Team All Conference NAIA, 2010
Fun Facts:
-Published author (Book: The Blackout- A novel Inspired by True Events)
-Has traveled to all 50 States in the U.S.
-First language is French
-Holds a Blackbelt in Karate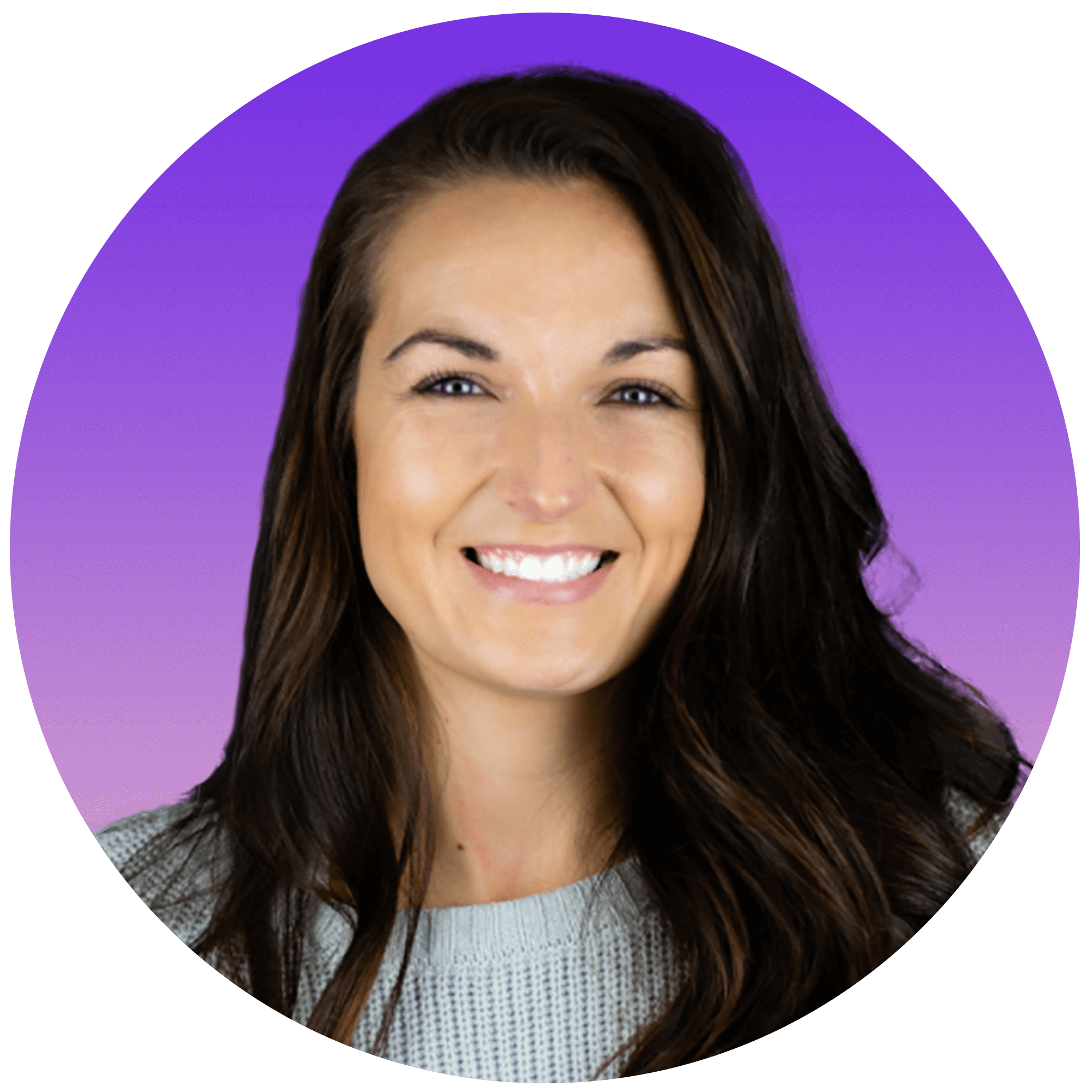 Megan Wharton
College: Ohio Dominican University
Professional Career:
Columbus Beach Soccer Club (Ohio)
Shoreline Beach Soccer Club (California)
NASSC Pro-Am Beach Soccer Tournament (Virginia)
International:
-US Women's Beach Soccer National Team Captain
-2019 ANOC World Beach Games Qualifying Tournament (El Salvador)
-2019 ANOC World Beach Games (Qatar) 
Spotlights:
-2020 National Beach Soccer League Tournament MVP
-2012 Division II/NAIA/NCAA All-Ohio Second Team
-2012 GLIAC Conference Honorable Mention
-2011 GLIAC Conference Second Team
-2011 NCAA Division II All-Region Third Team
Fun Facts:
-I am a certified SCUBA Diver and have recorded over 150 dives internationally
-I balance playing pro beach soccer with being a full-time graphic designer, and a fur mom to my Australian/English shepherd named Bodhi
-I was the only girl on the first soccer team I played on for two years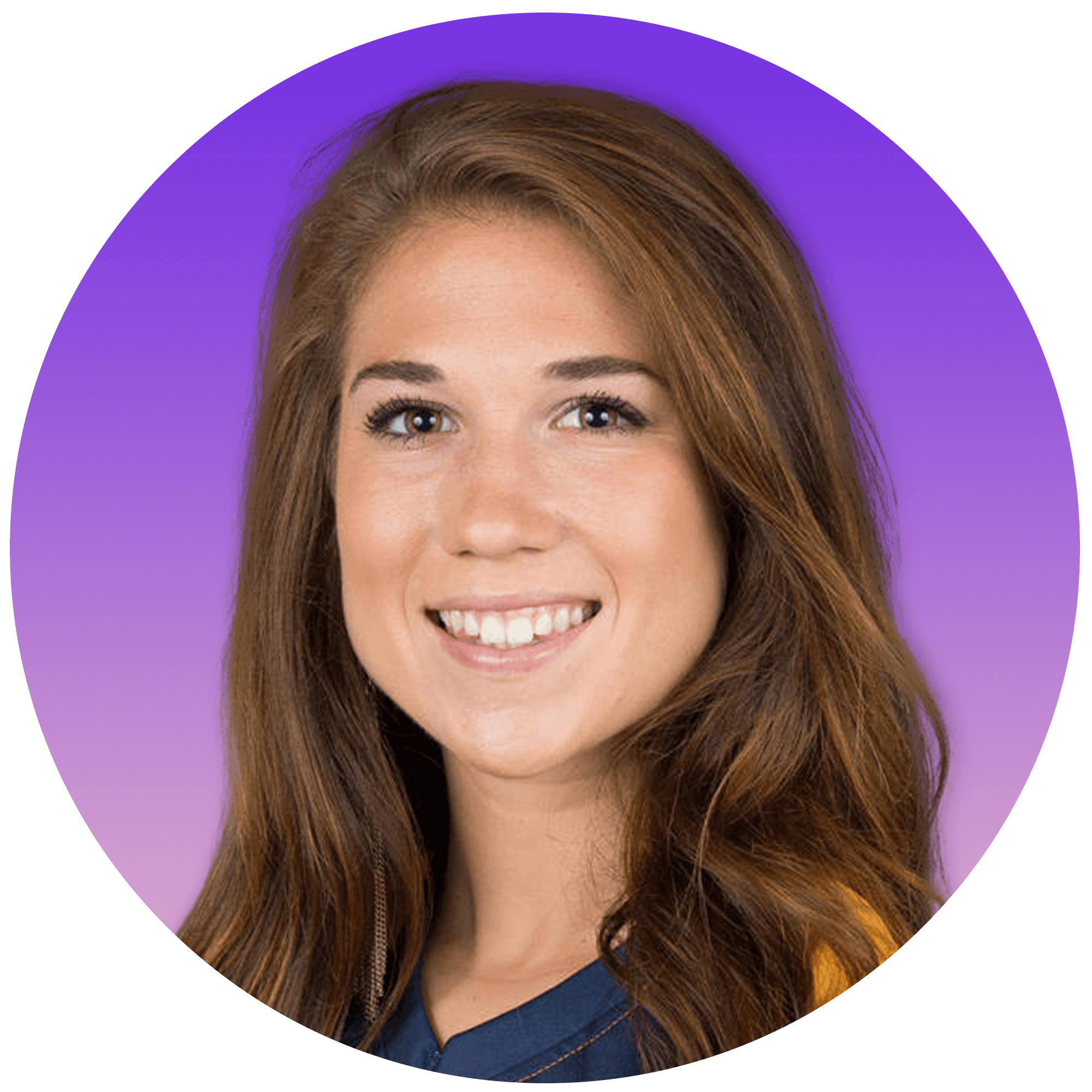 Rachel Mercik
College: UC Berkeley
Professional Career:
1. FFC Turbine Potsdam (Germany)
Vittsjö GIK (Sweden) 
Apollon Ladies F.C. (Cyprus)
International:
-USA U16 Camps
-Represented the USA U18's in 2007, during a three-game friendly series in Argentina
-USA U20 Player Pool
-USA U23 Camps 
Spotlights:
-Qualified for the 2019 UEFA Women's Champions League 
-2019 League Champion (Cyprus)
-2018 Super Cup Champion (Cyprus)
-2015 Pokal Cup Runner-Up (Germany)
-2013 Cal Offensive MVP
-2009 NSCAA All-Region Team
-2008 Adidas ESP Golden Boot Award
-2007 NSCAA Youth All-American
Highlight Reel: https://youtu.be/OB3E9ZtFYgc
Fun Facts:
-I have lived in 4 different countries, and visited over 20
-I have an extra bone in my foot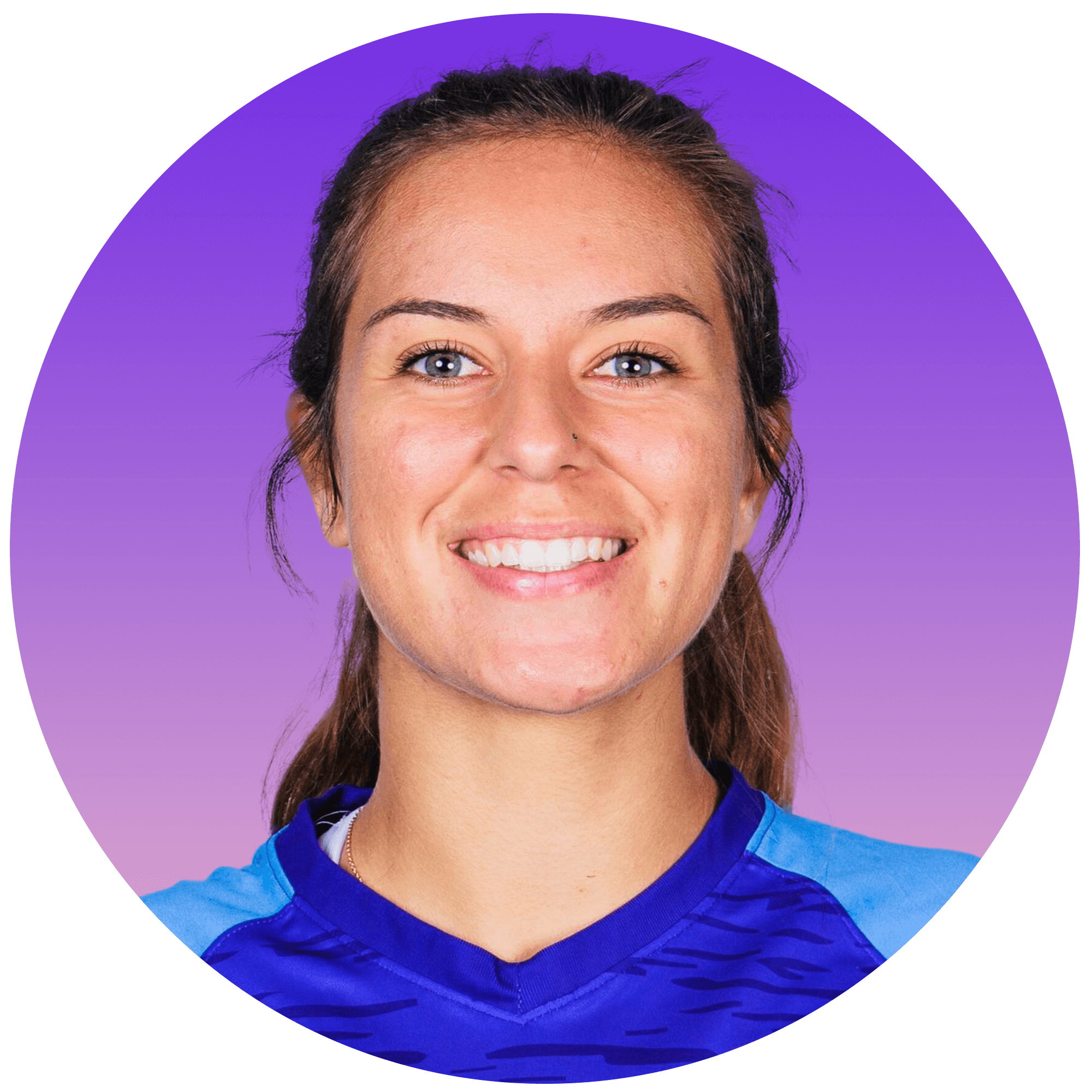 Taylor Porter
College: North Carolina State University
Professional Career:
Racing Santander (Spain)
UDG Tenerife (Spain)
ZFK Spartak Subotica (Serbia)
Orlando Pride (Florida)
Spotlights:
-2019 UEFA Women's Champions League
-2019 MVP NC State Athletics Women's Soccer Award
-2018/19 Mind Body Sport Ambassador at NCSU, a female athlete group to empower and support female athletes
Fun Facts:
-Soccer has allowed me to meet people from all over the world like Ecuador, Ghana, Uruguay, Venezuela, Serbia, Canada, Brazil, Spain, Cameroon, Hungary, etc.
-I am a true cat lady and have collected over 10 cat mugs by now. I try and buy one from cities or countries I travel too.
-I have a degree in Animal Science
Check your inbox to confirm your subscription